stranger, here you do well to tarry; here our highest good is pleasure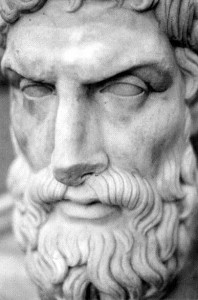 I have called you to constant pleasures! – Epicurus of Samos
An Epicurean Guide to Living Pleasantly in Times of Coronavirus
Self-Guided Study Curriculum – Where You Can Learn the Basics
Sociedad de Amigos de Epicuro – en español
Garden of Epicurus Facebook page
*
Ukemi Audiobooks has published Epicurus of Samos – His Philosophy and Life: All the principal Classical texts Compiled and Introduced by Hiram Crespo (amazon link here)–basically an Epicurean Audio-Bible. The audiobook contains all the ancient sources by the founders and selected passages from Lucretius' On the Nature of Things with introductions and commentaries by the founder of the Society of Epicurus, summaries of many of the scrolls by Philodemus of Gadara, and of passages from Oenoanda's Wall, and chapters on the later legacy of Epicureanism which include secondary sources like Seneca and Cicero.
Hiram Crespo was featured in the Seize the Moment podcast and in the HTLAGL Video Series, where he discussed the Epicureanism chapter of the book How to Live a Good Life: A Guide to Choosing Your Personal Philosophy
*
Our latest video: Death is No-Thing to Us
*
Contact the Society of Epicurus
The Society of Friends of Epicurus is dedicated to the teaching mission of the Epicurean Gardens. Please share, subscribe, and consider supporting the teaching mission on Patreon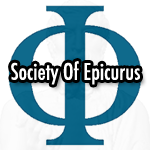 PEACE AND SAFETY!